The IPS Series, 4K/60Hz AV over IP, Improves Multiple Video Transmission in a Smart Factory
AV LINK upgraded the existing manufacturing spaces in a Taiwan-based smart factory to transport instant and seamless-switching video to satisfy the needs of security monitoring and production line management. The installation used IPS-AC, IPS-AF, IPS-M, and RM-7U (4K/60Hz AV over IP) powered by SDVoE. To achieve intelligent management, the client planned to upgrade the present infrastructure with the newest technology for enhancing the administration of many sources across multiple screens in a large industrial venue.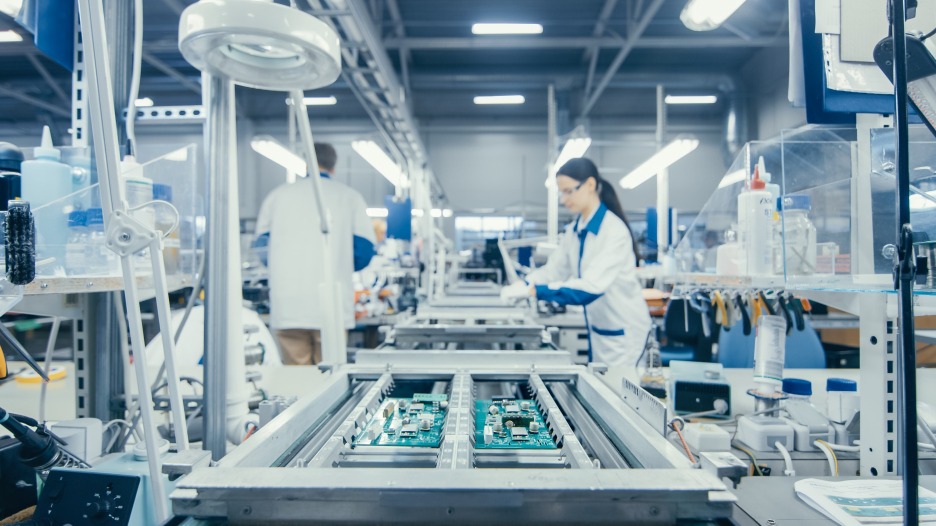 "The IPS-AF allows high-quality video sources at 4K/60Hz 4:4:4 over a 10-Gigabit network and distributes zero-frame-latency video up to 10 kilometers via fiber connectivity for monitoring venue-wide equipment and manufacturing processes. Remote monitoring solves anomalous conditions to safeguard the machine's stability and the manufacturing line's normal functioning. End-to-end AES 128-bit encryption ensures safe video transit and prevents the leakage of business secrets. The IPS-AC and IPS-AF are transceivers and equip several video modes, including matrix switch, multi-view display, video wall, and KVM. Engineers in the control room can remotely control the keyboards and mice in the workstations through the USB function on the IPS-AC and IPS-AF for detecting product defects, monitoring, and controlling everything following the standard operating procedure (SOP). For example, to maintain personal safety, remote surveillance can confirm whether production line employees wear personal protective equipment (PPE)," says the technical representative for the factory.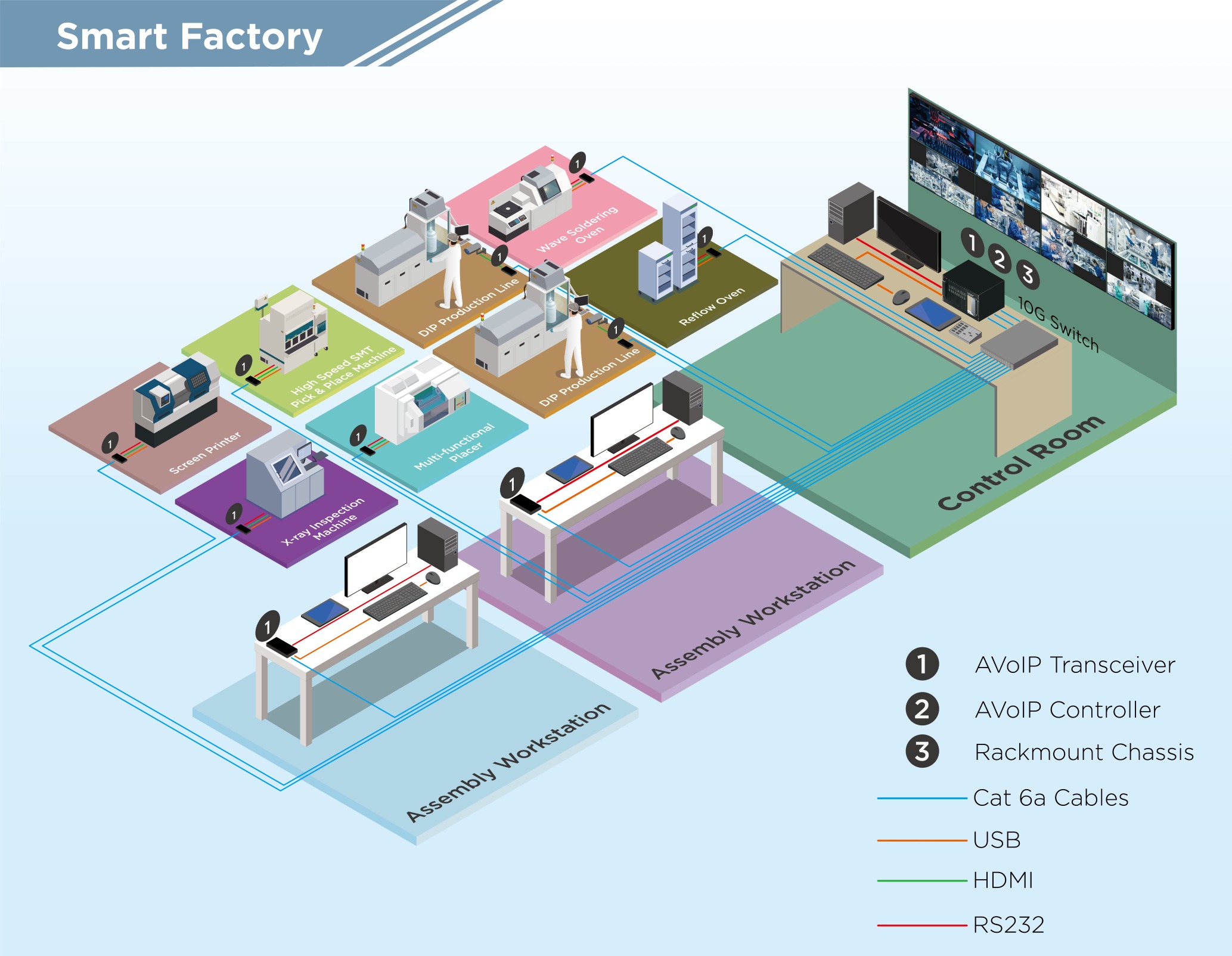 "The IPS-M enables the engineers in the control room to control the computers in workstations near different production lines, and the existing third-party touchscreen controllers can integrate the IPS devices for intuitive management. Furthermore, the RM-7U rackmount chassis allows for the installation of up to 14 IPS devices (IPS-AC, IPS-AF, and IPS-M) in a single chassis. The RM-7U decreases the need for extra power adaptors and keeps power cables from becoming tangled by transferring DC power from the chassis' power source to the IPS devices," further explains the technical representative.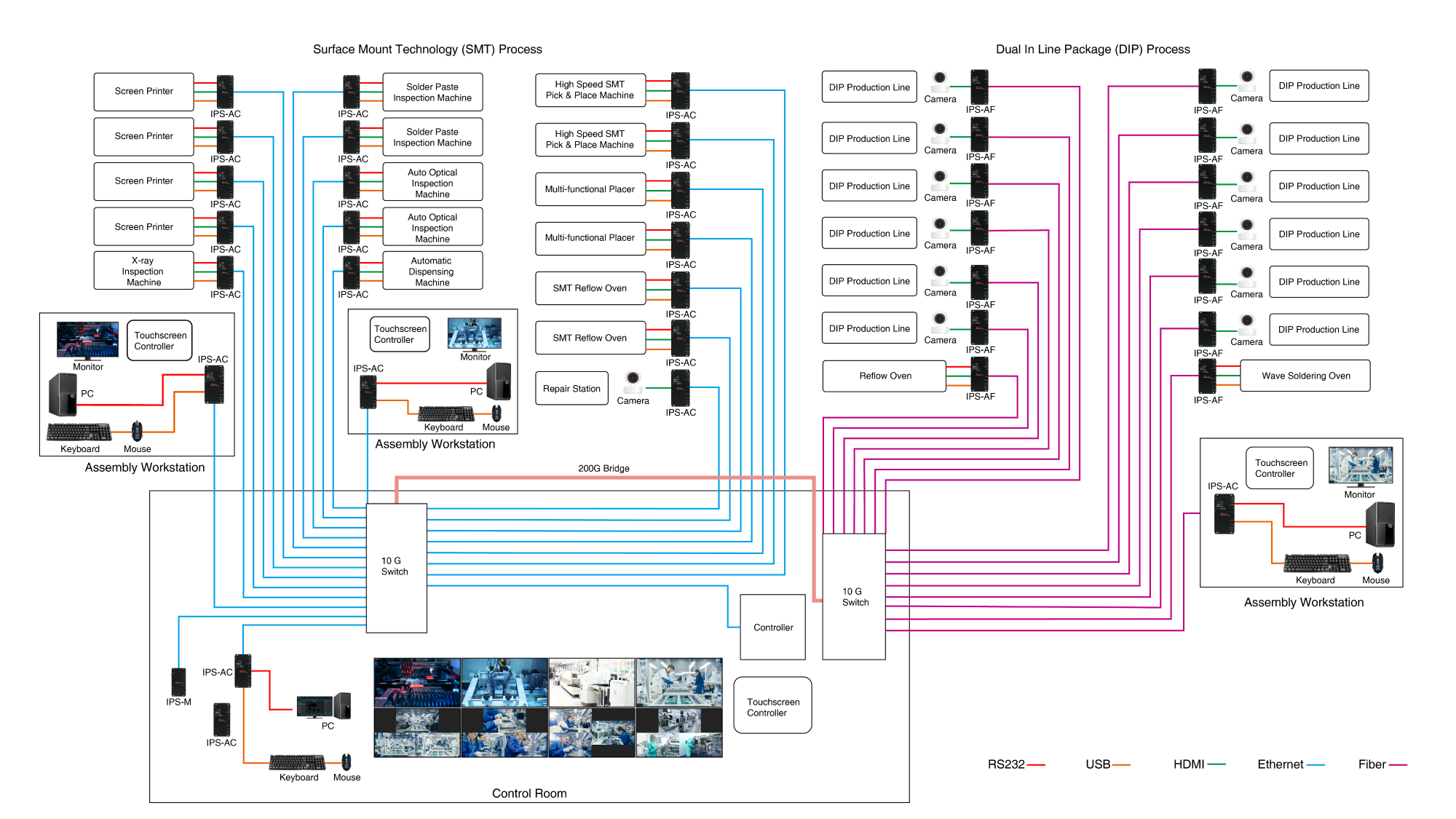 The IPS Devices for Various Customers
Worldwide Integrator
·Asia: Thailand and Taiwan
·Europe: Italy and UK

·Connext Sriracha in Chonburi, Thailand: Watch the Story Video

·Yu Residence Sriracha in Chonburi, Thailand

Products Used for the Case