Government
why av link for government
Situation Room
Display all information on all monitors with drag and drop in any layout.

Let the decision-maker and chief make effective decisions.
Surveillance & Security
Never miss out on any details! With ultra-low latency, display real-time information from any number of cameras, up to uncompressed 4K resolution to any number of displays on one video wall.
Emergency operation center ( EOC )
EOC requires a very flexible space and system that provided scalability. It is important to analyze incoming data without missing any data.

4K IP streaming allows distribution of any source from the EOC to any desired room and/or display.

Timely response efforts to large-scale events and emergencies such as hurricanes are required with ease to control and manage GUI.

AV LINK's GOVERNMENTAL APPLICATION
Uncompressed A/V content: enable those who work in a situation room and emergency operation center (EOC) to watch the high-resolution video on any of the displays.

Make an optimal decision: transport the on-site audiovisual signal to wide screens or video walls in a control room to make well-informed decisions.

Real-time video processing: zero latency keeps synchronized content and enables leaders and decision-making departments to collect data and quickly respond to constantly changing events.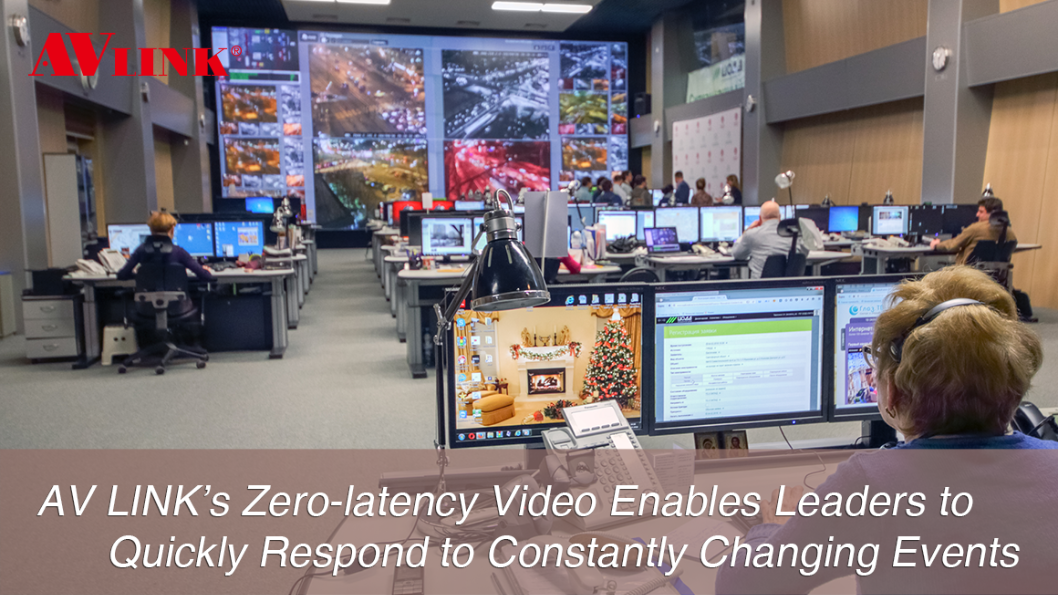 Satisfy different-scale venues: flexible installation meets the needs of local, regional, and country-wide situation rooms and emergency operation centers (EOCs).

Made in Taiwan for all kinds of governmental and military applications. Ensure product quality with our own factory.

Custom Systems Integration: AV LINK's Application Programming Interface (API) allows customization for various governmental and military applications and keeps the flexibility to scale in the future.