Esports
why av link for ESPORTS
World-class Esports Arena
Flexible installation satisfies the needs of big indoor arenas.
Small and Medium Gaming Venue
Equipped in on-campus esports centers for practicing video game skills and inter-school competitions.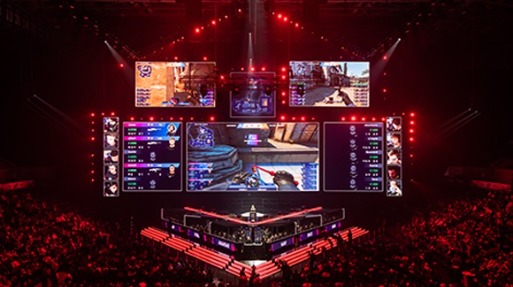 AV LINK's ESPORTS APPLICATION
Fabulous video quality: gamers and audiences expect to experience amazing gameplay for high resolution when it is shown on gamers' screens and large-scale video walls respectively.

Watch games inside and outside in a venue: audiences can watch the gameplay on screens around stalls when they wait for food, drinks, or other merchandise in lines. Besides, a central control room can stream the gameplay live to Twitch, Youtube, and other streaming platforms for gamers.

Wow people: maintain no latency among gameplay, audience reaction, and esports commentary. Show the synchronized content on various displays like widescreens, multi-screen projections, and video walls.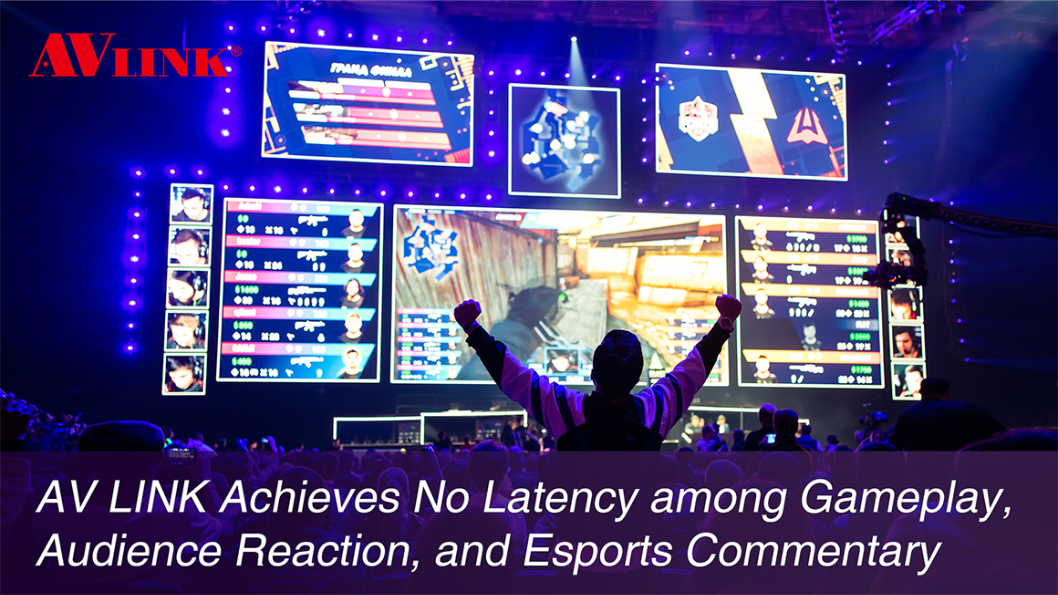 Diversified A/V content: VIP rooms of esports venues provide live gameplay, following events, and regular TV channels to entertain guests during intermissions.

Support various scales of esports: flexible installation meets the needs of on-campus student centers with gaming stations to world-class esports arenas.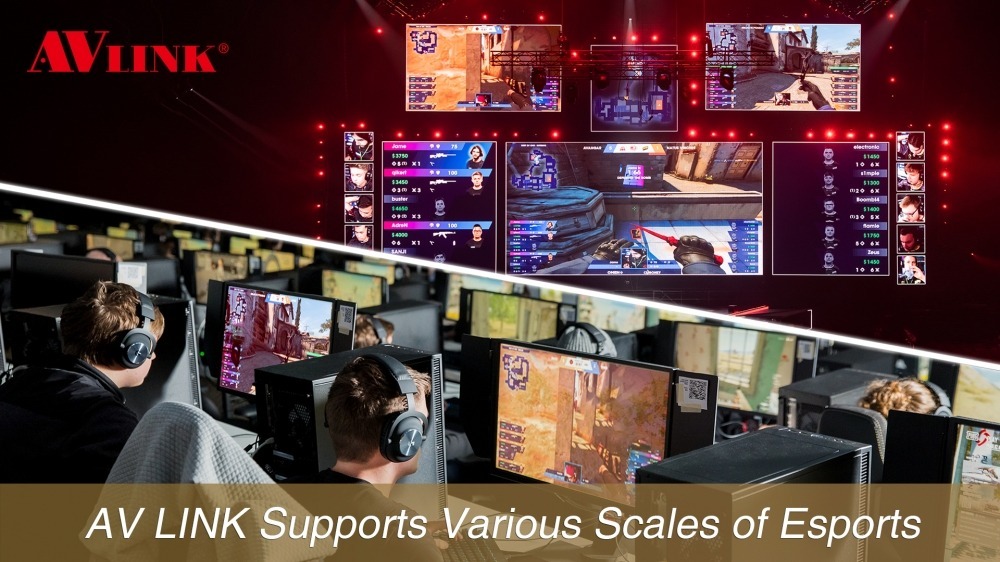 Venue-wide consistent advertising: distribute audio and video from a central control room to every digital signage.

Versatile video modes - matrix switch, multi-view display, and video wall: multiple signal sources can be shown on different displays in a range of environments.

Custom Systems Integration: AV LINK's Application Programming Interface (API) allows customization for all kinds of entertaining applications and keeps the flexibility to scale in the future.