Healthcare
WHY AV LINK FOR HEALTHCARE
Enhance collaboration and learning
Effectively display all information on all monitors with drag and drop. This flexibility satisfies the needs of surgeons and clinical staff through all phases of a surgical procedure.

Instantly share uncompressed images between physicians anywhere in the hospital facility.
Patient and staff education
Educate patients by displaying videos including surgery procedures, diagnostic information, and rehabilitation.

Display important messages, keynote addresses, and remote presenters with zero latency anywhere on the facility.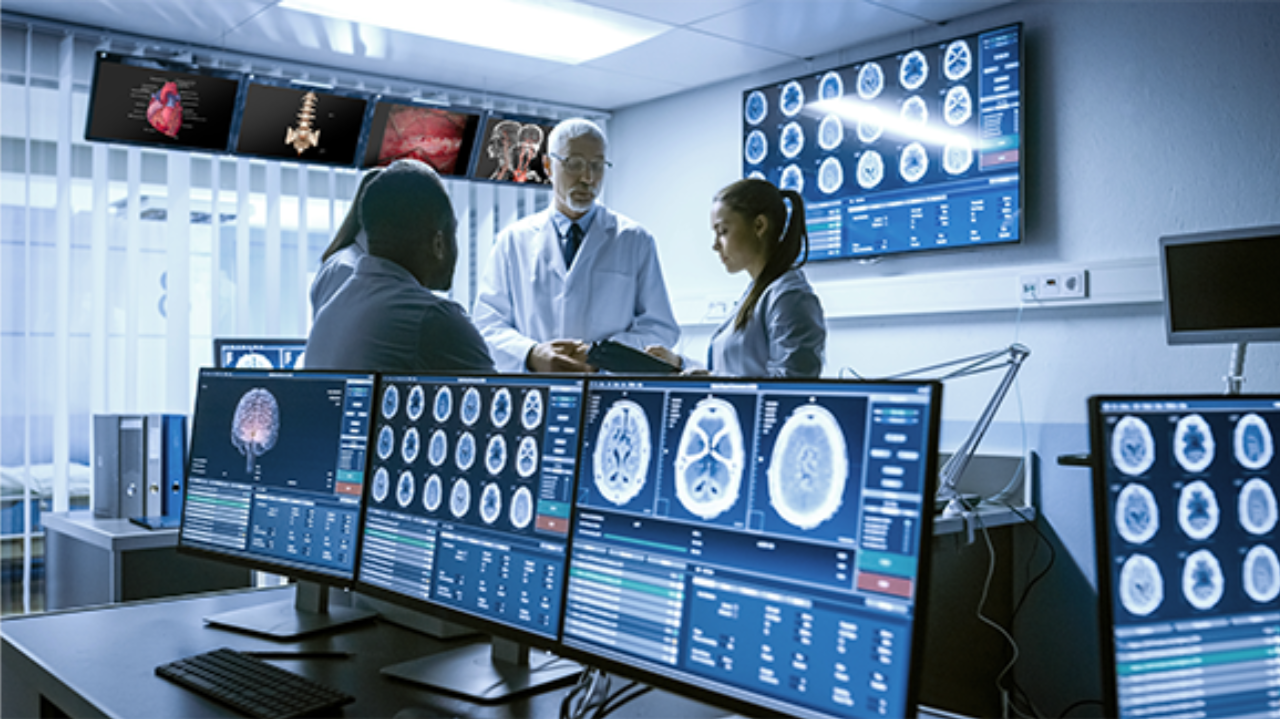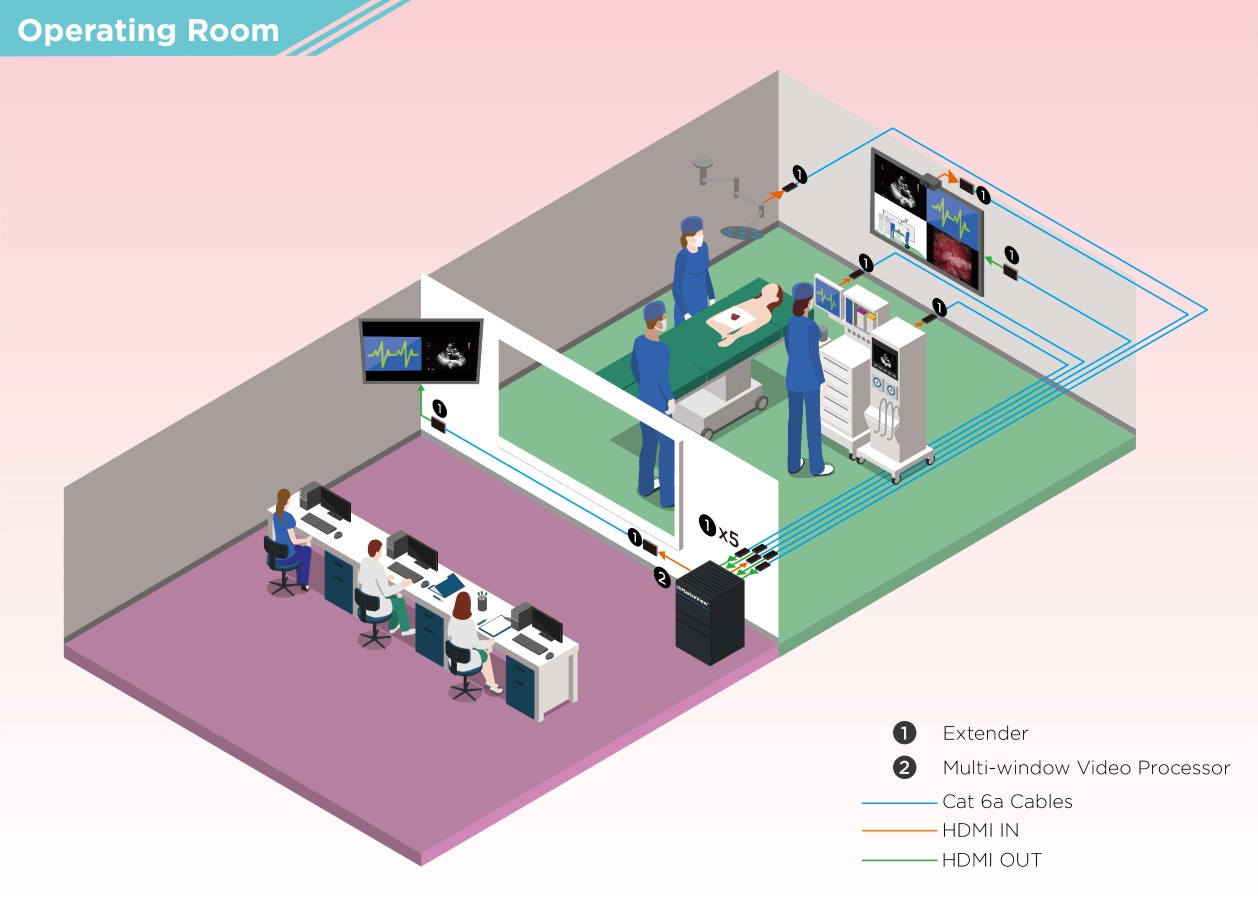 AV LINK's MEDICAL APPLICATION
Do not miss the details: crystal-clear A/V content including x-rays, ultrasound, and scans is critical to performing surgery. Besides, HDR (High-Dynamic Range) images help radiologists and surgeons diagnose accurately.

Collaboration enhancement: high-quality video with zero latency is significant to live case training and cooperation with clinical staff.
Spacious operating vision: with a multi-view video, healthcare professionals can make the most of the surgical visual space to enhance workflow.

Engaging medical education: professors in a lecture theater use simultaneous audio and video from the operating rooms in a university hospital for live teaching. Professors also can compare different medical videos and share multiple A/V sources while still staying easy to use.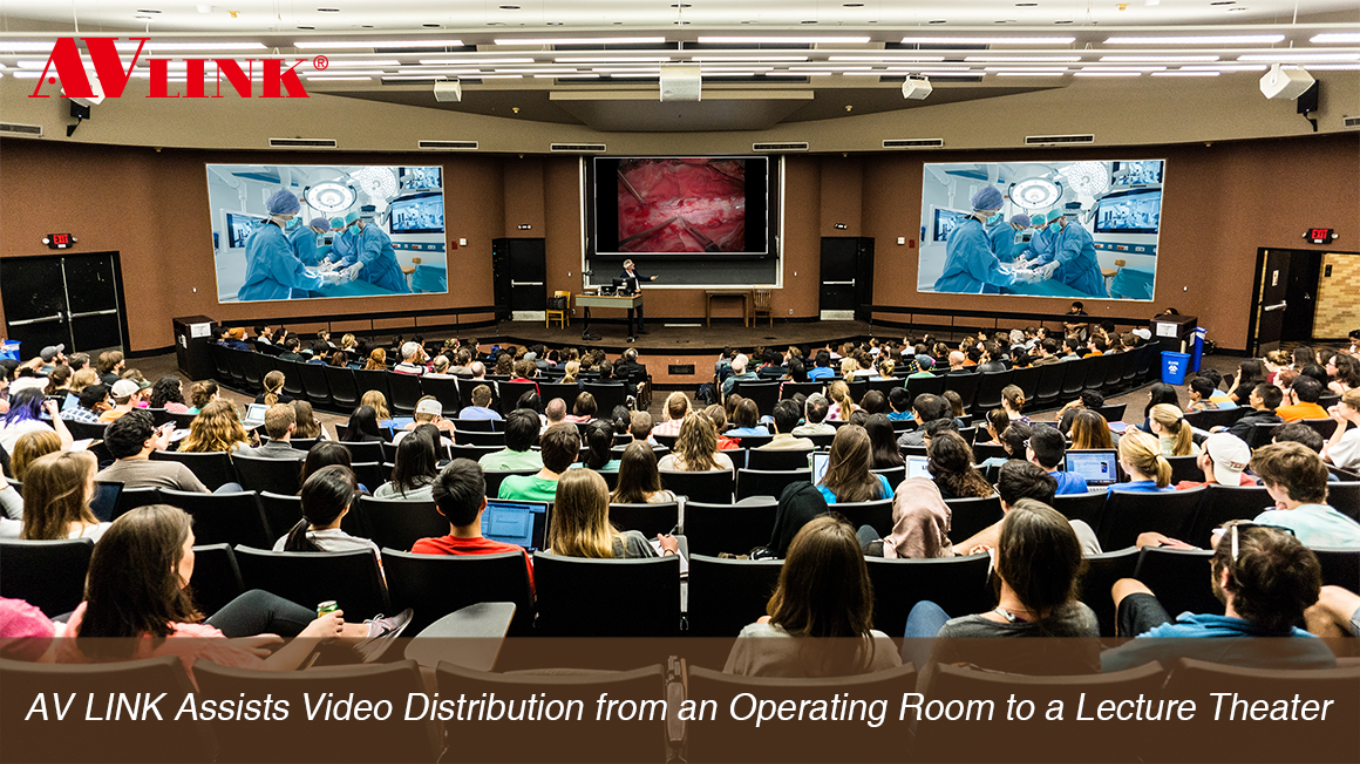 Clinical diagnosis: patients are diagnosed with remote access to patient records at any time and in any room.

Immersive learning: medical students on campuses do not need to stay in operating rooms to access the distributed AV signals for learning.

Real-time notification: with digital signage distribute audio and video from a central control room to hospital lobbies, offices, recovery spaces, and wards.

Custom Systems Integration: AV LINK's Application Programming Interface (API) allows customization for all kinds of medical applications and keeps the flexibility to scale in the future.