Corporate
WHY AV LINK FOR CORPORATE
Productivity
Display all information on all monitors with drag and drop in any layout.

Let the decision-maker make productive decisions.
Collaboration
Work collaboratively anytime! Both employees and guests have the freedom to share in any way they want. Collaboration becomes easy, seamless, and instant.
Conferencing
Our pro-A/V system contributes to all kinds of meetings in

conference rooms, huddle rooms, and working spaces.

AV LINK's CORPORATE APPLICATION
Uncompressed video: levels of management and office workers expect to experience the crystal-clear video shown on screens.

Zero-latency content: applications include synchronized audio and video distribution over IP network to devices on different floors such as huddle rooms and boardroom displays, desktop computers, digital signage, etc.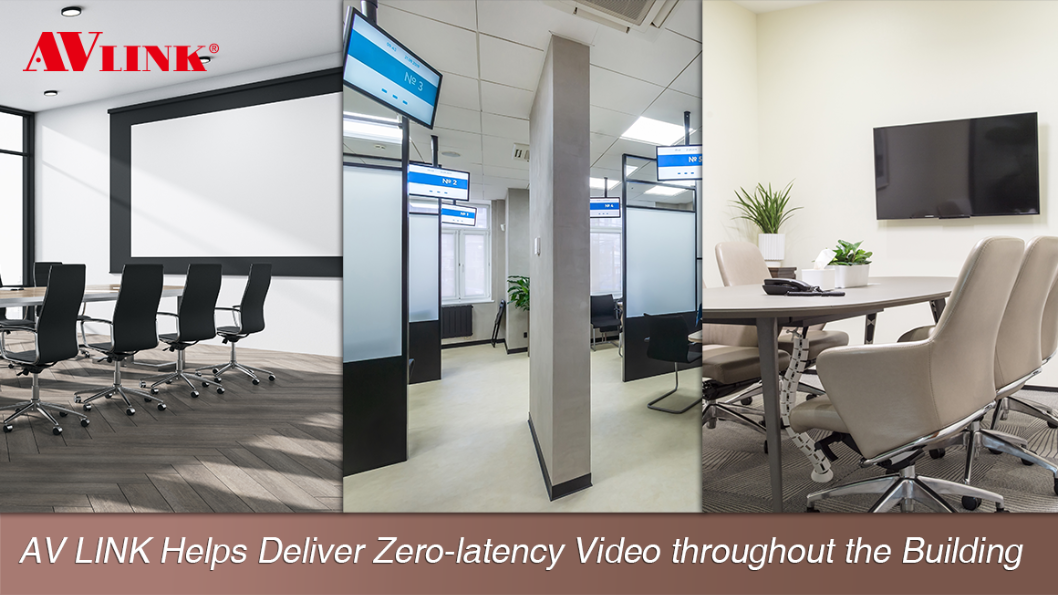 Satisfy the needs of communication within the enterprise: flexible installation can meet the needs of multi-floor broadcasting entertainment groups, high-tech enterprises, automobile manufacturing companies, etc. to communicate with employees scattered on different floors simultaneously.

Enhance collaboration: with the ability to deliver the same message and video to all employees, corporations can improve team productivity and efficiency.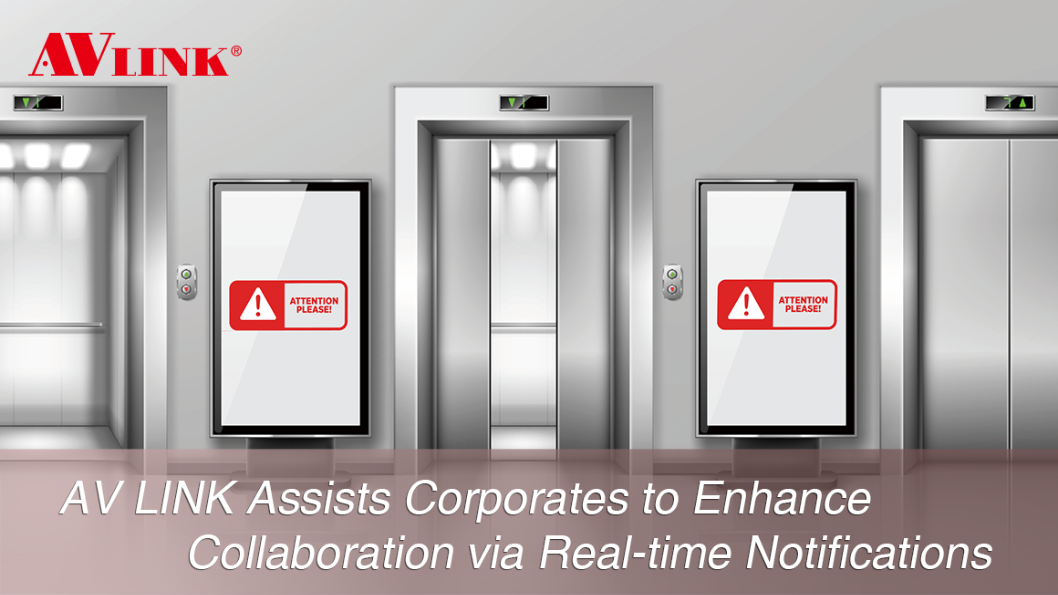 A/V content anywhere: enable the distribution of numerous sources of A/V content to screens of all sizes in multiple locations across the company.

Speed up decision making: with a multi-view video, decision makers can compare different images and videos easily to accelerate decision making.

Custom Systems Integration: AV LINK's Application Programming Interface (API) allows customization for various applications of corporates and keeps the flexibility to scale in the future.