Education
WHY AV LINK FOR EDUCATION
Smart Classrooms
IP Streaming provides a digital study environment in which images and videos are displayed in each classroom and any other learning field.

Learn collaboratively anytime! Both teachers and students have the freedom to share in any way they want. Collaboration becomes easy, seamless, and instant.
Efficiency
With uncompressed quality, even students in the back row can see the details on the large screen of the classroom. Hassle of taking turns and students squeezing to the desk to see is eliminated.

GUI provides efficiency in lectures with intuitive management.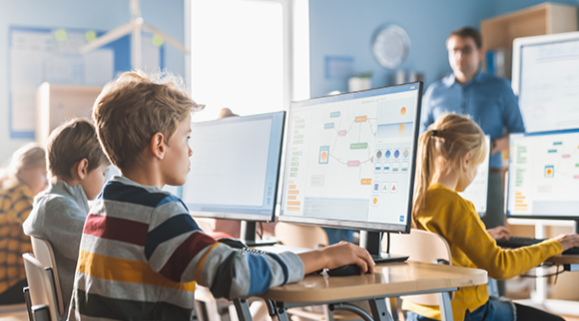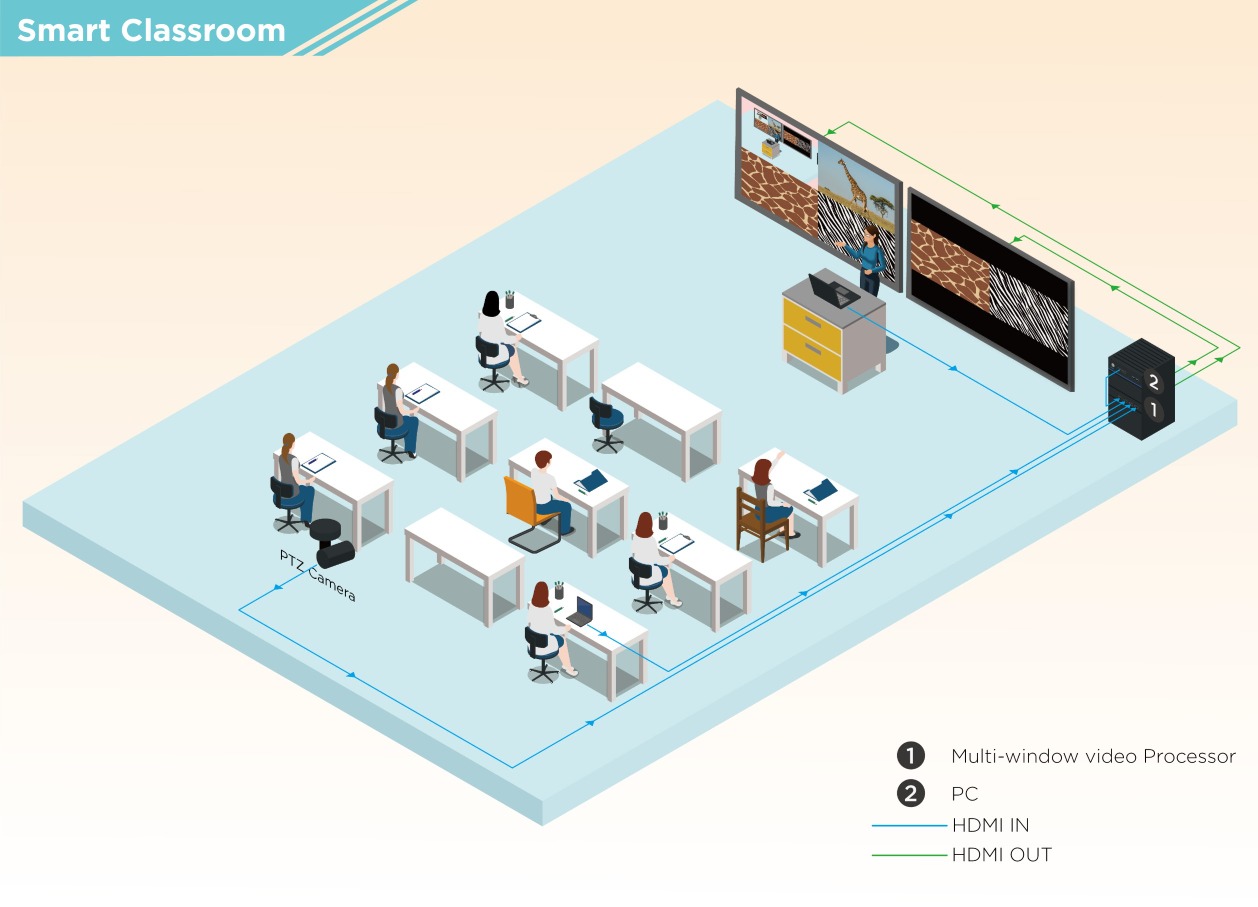 AV LINK's EDUCATIONAL APPLICATION
Immersive learning: students on campuses do not need to stay in classrooms to access the distributed A/V signals for learning. The environment provides a base of hybrid learning that uses a mix of online and off learning.

High-quality imaging: teachers and students present A/V content at the same time from both in-room computers and personal mobile phones.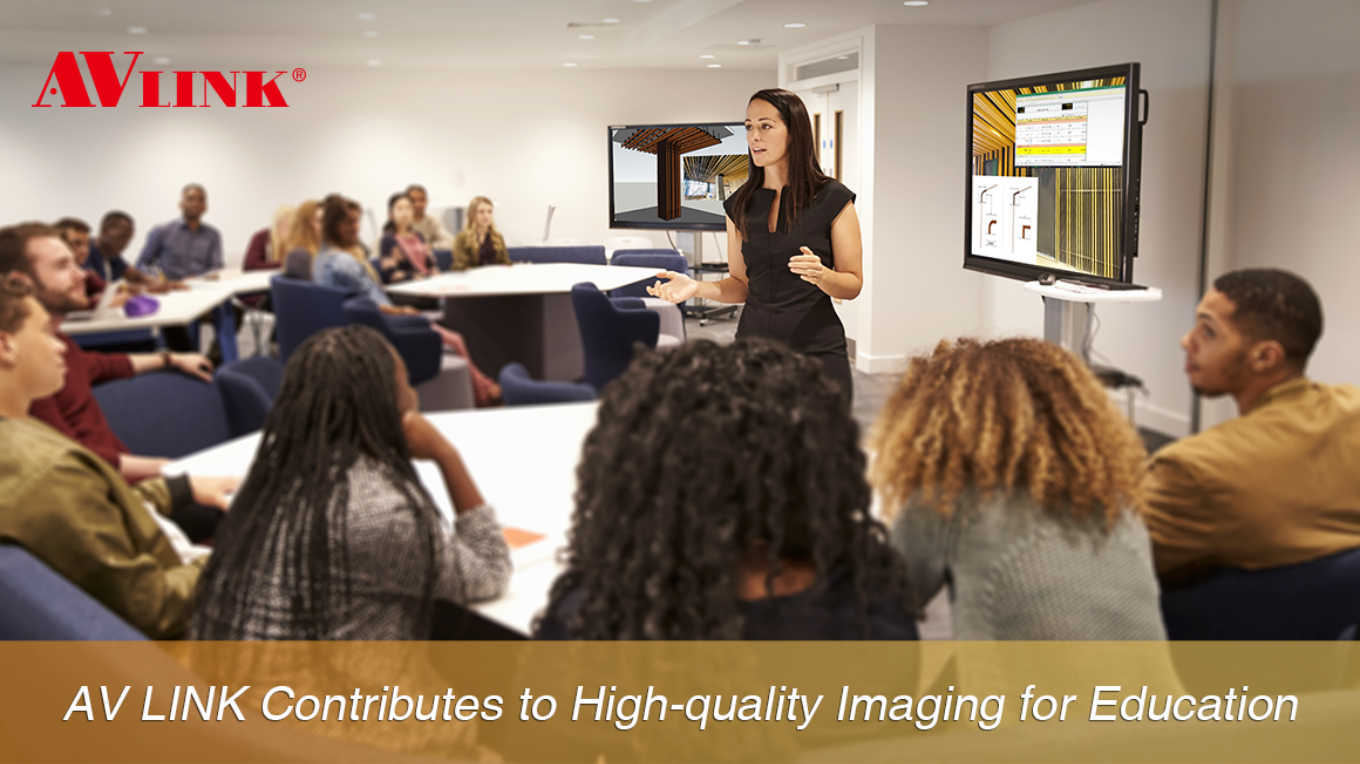 Campus Security Protection: security staff can access the ultra-high quality live video feeds from each room and locate those who need immediate assistance.

Engaging education: instructors in a lecture hall teach with synchronized audio and video from a central control room. Instructors also can compare different diagrams and share multiple A/V sources while still staying easy to use.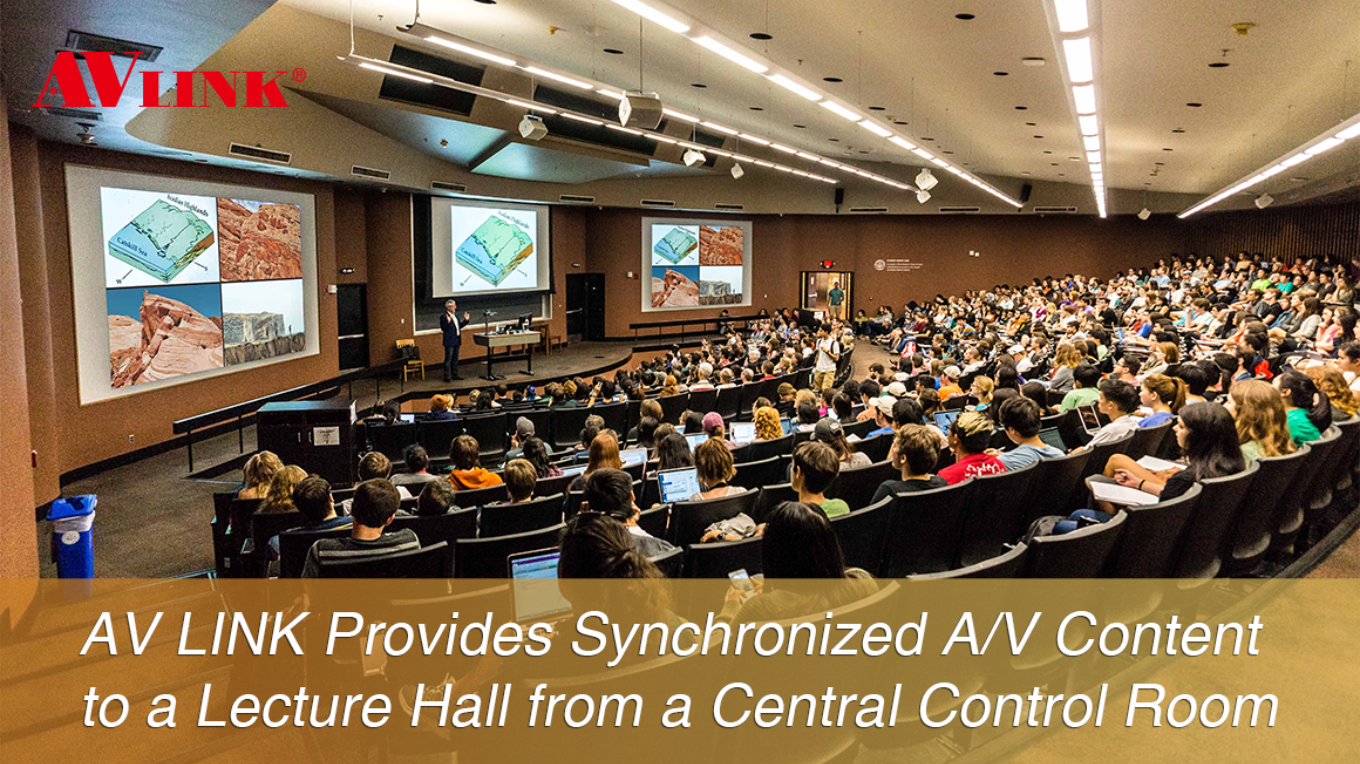 Real-time notification: campus-wide systems distribute audio and video from a central control room to study rooms, workshops, classrooms, laboratories, and auditoriums.

Custom Systems Integration: AV LINK's Application Programming Interface (API) allows customization for all kinds of educational applications and keeps the flexibility to scale in the future.