The WVH-EPX Extender Helps Deliver 3D Projection Mapping in an Arena Theater
When Taiwan's first largest ocean theme park upgraded its arena theater, it got AV LINK's WVH-EPX Extender for delivering STARE 3D projection mapping.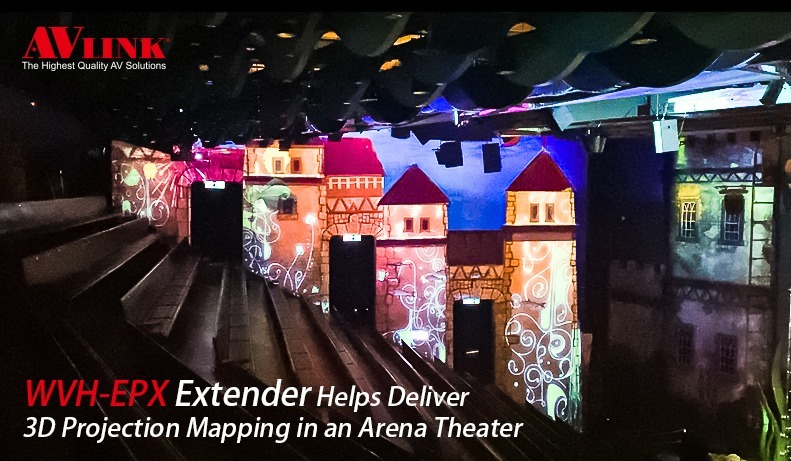 AV LINK's STARE 3D Projection Mapping
The technical representative of Farglory Ocean Park in Hualien, Taiwan found some issues when the 3D projection mapping project was initiated. The centralized control room was far away from the projectors and video projection mapping could not be fulfilled. In addition, they usually used handheld transceivers for communicating in the arena theater and expected the situation would not affect video transmissions. The technical representative contacted Leo Tu, AV LINK's sales representative, to solve the problems.

"The WVH-EPX Extender supports up to 100 meters with CAT 5/5e/6 cable and also supports Power over Ethernet (PoE)," says Tu."The WVH-EPX Extender adopts HDBaseT™ to deliver Ultra HD (4K2K/30Hz with YCbCr 4:4:4 and 4K2K/60Hz with YCbCr 4:2:0). The transmitter supports HDMI and VGA inputs and it is like the combination of a switcher and an extender. The control options include control via the front panel source button or IR (remote control)," he explains.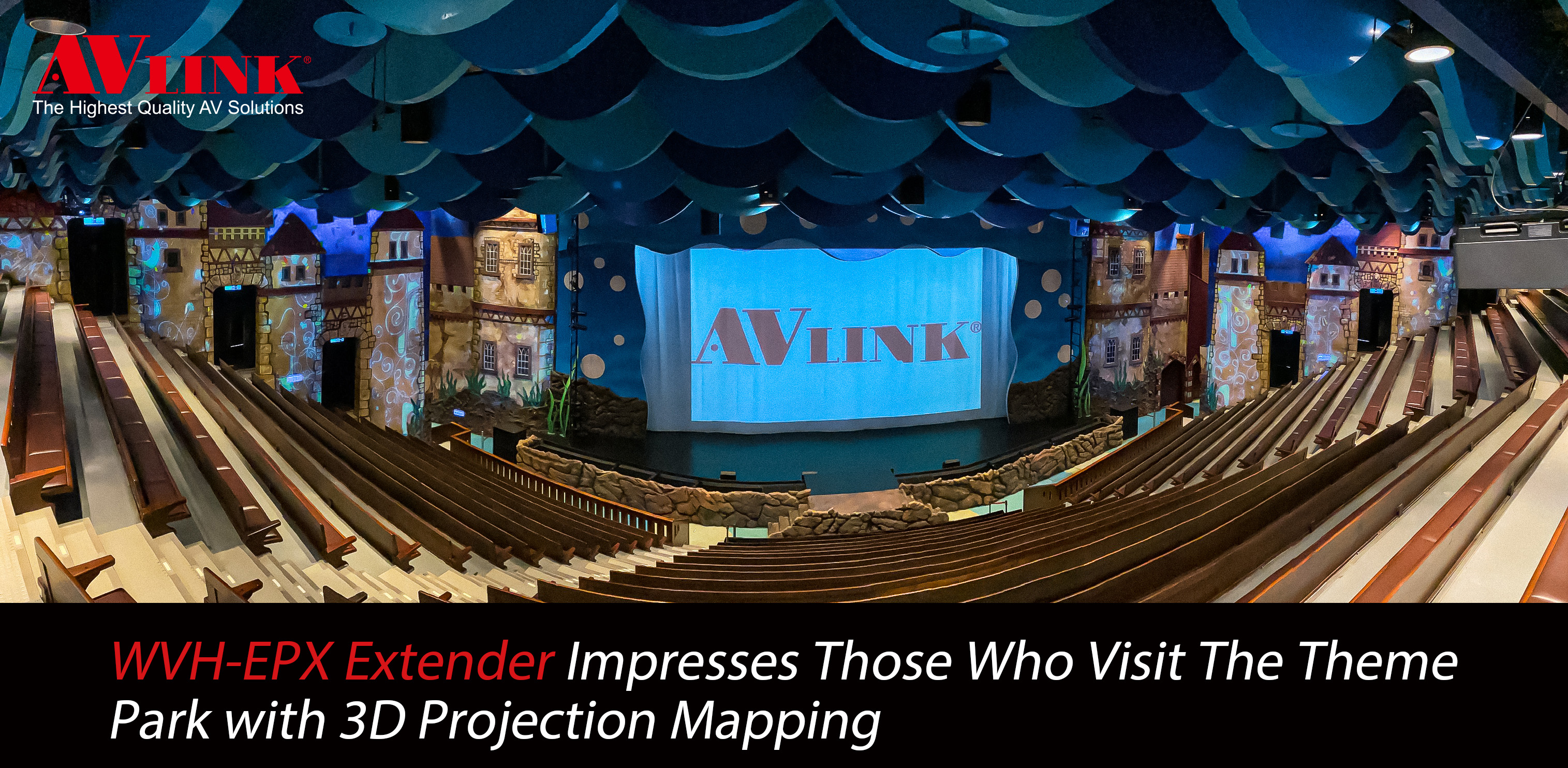 The WVH-EPX Extender Delivers 3D Projection Mapping

"The WVH-EPX Extender has the anti-interference ability of radio communication and those who locate in the centralized control room can directly use a remote control to turn on/off or adjust the projectors in the arena theater without leaving the room. The WVH-EPX Extender also connects to the current A/V equipment to deliver video transmissions over a long distance. Therefore, we can not only smoothly complete the missions but also keep impressing those who visit the theme park with the magic of STARE 3D projection mapping," says our customer.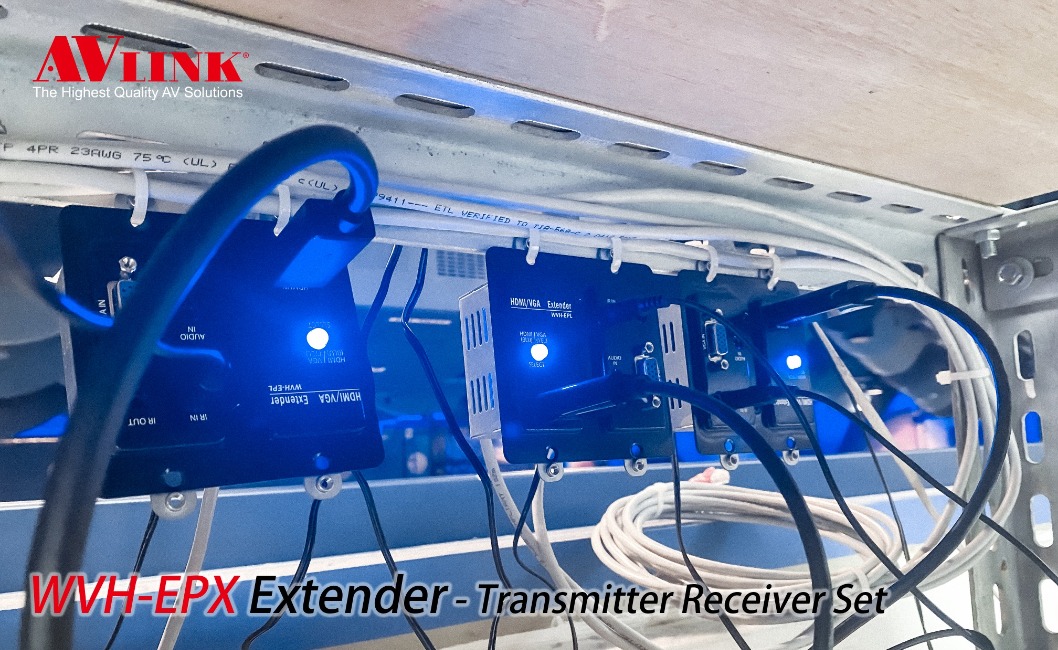 The WVH-EPX Extender - Transmitter Receiver Set
The WVH-EPX for Various Customers
Worldwide Integrator
·Asia: Singapore and Taiwan
Entertainment
·Tang Music Box in Singapore
·Farglory Ocean Park in Hualien, Taiwan
Products Used for the Case